The Phase3 System is brought to you by PM Marketing / NetworkLeads.
Ever wish you could have your very own set of customized marketing websites?

Ever wish that could be done with out the need of programming skills?
Phase3 Benefits Include:

5 Customizable Templates
Capture Page Option
Exit Page Pop-up Option
Optional Ad Revenue
Premium Support
20 Creative Possible Solutions Method

Phase3 Customizable Areas Include:

Professional Hosting
Home Page
Opportunity Page
About Us Page
Contact Me Page
Order / Join Page
Make Your Own Custom Pages

Phase3 Fully Integrates Into Existing Systems:

PM Notify v1.0 and v2.0 Fully Supported
Full Integration of Your LMS Account
PM Marketing has listened to these wishes, and responds with Phase3!
If you are a past, present, or future PM Marketing / NetworkLeads customer, you can order Phase3 by calling your favorite PM Marketing rep, or by clicking here.
Call NetworkLeads Sales at (386) 445-3585
BUY Phase3 - Click Here!
After clicking on the link above you will be taken to our ordering site. Simply click on the Leads Tab and you will find the packages associated with Phase3.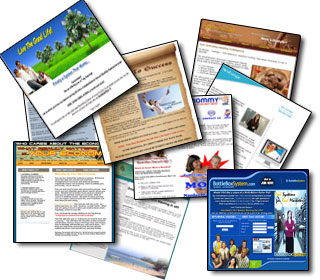 "I wanted to give my customers the ability to have their own customized websites, without needing to be a programmer. It also needed to keep the same PM Marketing tradition of being a low cost but effective tool!"
- Peter Mingils